JG comes to the rescue!!!  Literally!! A one-year-old little male Jack Russell Terrier is now under the care of Jacks Galore. We agreed to have the dog signed over to our rescue and will bear all financial responsibility to help him heal. It is still touch and go; we hope that he's going to make it so he is able to lead a full and happy life in a new home. JG mom spoke with the vet on Sunday and at this point, we're still monitoring his condition.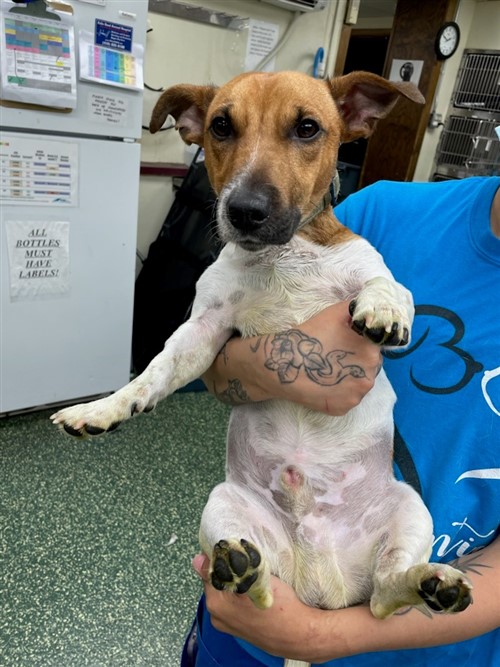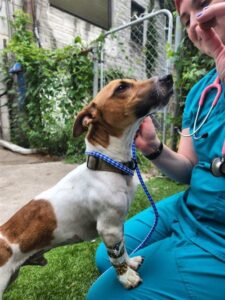 Taken to an emergency vet and finding himself in a life-threatening situation, the family was not able to pay for the required treatment. He had not been urinating for many days, maybe for up to a week, and it was only noticed when it became a major problem. By this time his kidneys had shut down; the cause a bladder filled with stones and a large one blocking his urethra. This was putting terrible strain on his kidneys.
A relative of one of our local adopters is a vet at this hospital and reached out to us, asking if we would step up and help this little JRT. Of course! So were hoping he's on the path to recovery. The major surgery was a success, all the stones removed, his kidneys flushed, and the appropriate medication provided. In ICU now for almost a week, first with a catheter and now an IV with fluids to flush the poisons from his kidneys. Right now Mr. Duke is eating well, urinating and just being a happy little dog. Unfortunately his BUN values are still way too high, so for now he remains in the ICU and we hope that they will lower by the time he is scheduled to come up to Jacks Galore.
Terri, adopter/volunteer/ transporter extraordinaire offered to drive down from New Hampshire on Thursday to bring him up to Jacks Galore on Friday. We will confer with the vet every day and hope that his BUN levels will drop significantly so that he can make the trip. The good news is that with the proper medicated diet he should be able to live a normal life. However, with weakened kidneys after this incident, he will need to be monitored more closely so that he can continue to be the energetic JRT he is.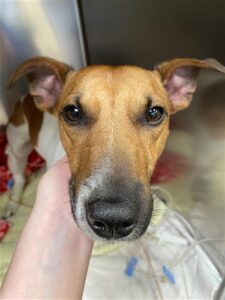 We will keep everyone informed and we are looking forward to getting to know him more once he's arrived here at the rescue. This is what we do, that's why we're always looking to you as supporters for your help. This rescue of Mr. Duke comes at a steep price. But life is precious, and when they're willing to fight, we don't give up! Paws crossed that we will be meeting him soon.
Our fund drive begins in July, so then we will reach out with new T-shirts and another tote to add to your collection. AND a raffle! Stay tuned, the week has only just begun.