ADOPTION PENDING!!!
Cosmo is a senior male, brown and white rough coat jack russell, who once well nourished, should weigh about 14 pounds.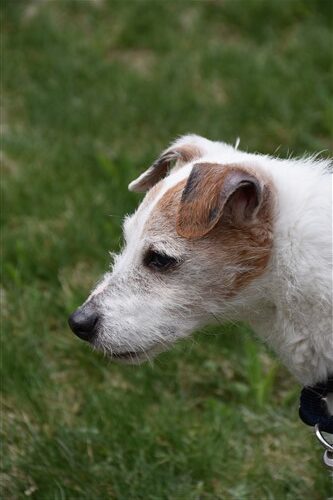 Cosmo came to Jacks Galore after being twice abandoned and released to us by Animal Care and Control.
A very diminutive JRT, little is known about this JRT but we will work on getting to know him better.  Cosmo is full of energy, very vocal but quite shy.  He is still in need of full vetting and a dental.  All this has been scheduled.
We gather his age anywhere between 10 and 14 years of age.  Cosmo's story can be found in our current posting.
Cosmos is not yet available for adoption, but applications are being accepted.