Calling all Jacks Galore alumni as well as supporters; to submit their best, high quality, in focus, photograph of their JRT.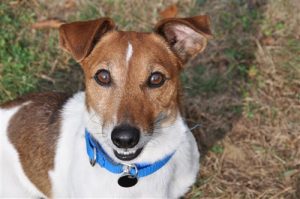 A very dedicated JG supporter proposed compiling the best images in a book she will publish. Producing a "Jacks Galore" photo book will act as a fundraiser so we can continue to help all of the needy jacks that have been knocking at our door recently, and if it is successful we might just do a second. We hope to be able to offer this "for sale" by the holidays, so send those photographs to JG mom at jacksgalore@gmail.com.
We are hoping to get as many alumni pictures as possible to do a fun compilation book to provide us with some holiday funds, because we figure who doesn't want to see their "jack in pictures"! We hope you will join in the fun. Please send your photographs as an attachment to the email, not embedded.
We will let you know if your photograph has been chosen by our supporter. Thank you for participating once again in our Jack Russell challenge.
*****  A reminder for when you shop online to PLEASE go to Amazon Smile for Jacks Galore, because with every purchase we get a percentage of total sales, and IT ALL ADDS UP!!!! and it does not cost you a dime, that's the best part.
Thank you all for your continued support, belief in our mission and your dedication to helping so many jacks in need.