UPDATE !!!!!!!!!!!!!!!!  WE DID IT!!  As of November 14th we raised MORE than the challenge presented; a total of $10,715.  THANK YOU THANK YOU THANK YOU!!!
Another challenge for Jacks Galore: an amazing generous matching donation for all our jacks in need. Our wonderful supporters in Connecticut have offered to match dollar for dollar any donations up to $10,000 during the month of November! Joan and her husband Tom wanted us to beat the holiday rush. This is an amazing gift and one we can't pass up.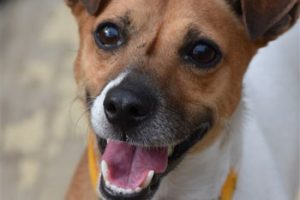 If we can make this work with your support we'll be financially set through next summer. Our last fundraiser was an amazing success and helped us get through the big crunch from taking in over 50 dogs.  BUT those expenses continue, including having to build a temporary kennel on top of major vetting costs. Just at the start of November we spent $1300 on one dental. But these things are important!
Any dog coming to the rescue is fully vetted, and if there are problems we get them back to good health. We insist on an excellent diet, monthly heartworm preventive, and proper flea and tick medication: these are critical for any dog. It's important for the dogs to go to their homes in good shape, and we want to feel confident that whoever adopts from JG will have their new companion for a long time.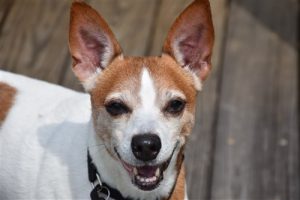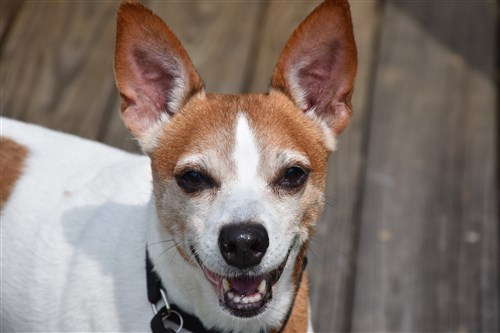 So we're asking you to step up once again, we know it's that time of year when everyone is seeking help with their finances, but we make JG run on very little and everything goes to the rescue dogs' care. Anyone who has adopted from us or dropped off JRTs here knows the love, concern and care we take with all the jacks that pass through our doors. So yes we're once again asking for your help, we're asking you to support our rescue that works so hard to save as many jacks as we can.
We rarely say no, including to the old, the sick, or those with behavioral issues. If we think we can help we're here. So please, we ask you once again to donate as much as you feel comfortable with.
And please know that every little bit does count! For every dollar you put in the pot our donors will match it, dollar for dollar. Not bad! Thank you from the bottom of our hearts, and all the jacks are very grateful knowing you're standing behind them to find them their forever homes.
THANK YOU for clicking on this link to donate!!!
As of November 5th – $3,985 raised – WOW what a start!!!!
photograph of jacks in tub courtesy of foster Pat in FL