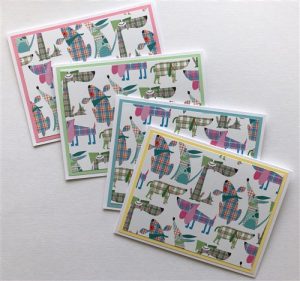 To continue our gift giving suggestions, we would like to tell you a little bit about a fabulous Jack Russell devotee who makes the most beautiful handcrafted cards; that not only make great gifts but wonderful presents for yourselves. There is still something very special about receiving a written note in the mail; thank you cards, condolence cards, or just a note to a friend to say thank you or even tell them that you love them! Cards are appreciated by all ages.
Willow Walk Cards has a wonderful selection of handcrafted notecards, many themed with dog lovers in mind. Named in honor of their little rescue Jack Russell Willow, who has since sadly crossed the bridge, these cards bring a smile to one's face. You can see the variety on Leslie's website.  https://www.willowwalkcards.com/
Leslie has also been known to customize cards on some special orders, and her creativity is obvious in her choice of colors, styles and patterns.
Jacks Galore has used them for many years and always get compliments on the designs and quality. So why not take the time to send someone a card? There is always a nicety about getting something personal in the mailbox rather than just bills! Why not set aside the text messaging for just one moment and write a note, it will most definitely be appreciated!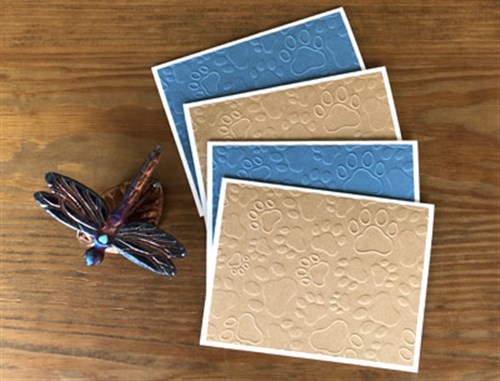 And in addition to the selection of cards, fleece pillows are now also available in some fun designs – nothing better than a soft pillow as you relax waiting for the holidays to come.