WE DID IT WE DID IT WE DID IT
THANK YOU WE REACHED OUR GOAL THANK YOU ONE AND ALL
Yet another year brings us a stupendous matching donation from our longtime donors Joan and Tom. But this year it's extra special so please tune in.
The first $10,000 will be matched dollar for dollar – that makes a total of $20,000
BUT if we can raise an additional $5000 they will match that 2 for 1 for an additional $10,000.
This means supporters, donors, adopters and Jack's Galore believers, that if we raise $15,000 in one month we will receive an additional $20,000, for a grand total of $35,000 coming to the rescue.
We CANNOT, I repeat CANNOT afford to lose this amazing gift because if we can make this, we can provide for our temporary jack guests waiting for their forever homes AND our sanctuary jacks through the end of the year.
So PLEASE if you could bring it into your heart to help all of the pooches that pass through our gates. Even if you all can muster just the price of a cup of coffee, say $5 dollars or maybe $10, you will make it possible for the rescue to continue till the end of the year.
I cannot emphasize enough that this is ENORMOUS for our little rescue, so please may we ask for your help?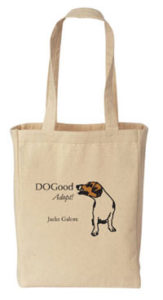 We have new T-shirts for a donation of $30 or more, OR for a donation of $50 or more a choice of a canvas bag.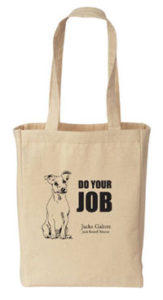 We look forward to another busy remainder of the year, because I can tell you the waiting list to come in is very long, and the veterinary care needed is constant.
THANK YOU to all of those who believe in our mission, to all of you willing to partake in the effort to keep us going, and to help all those little JRTs that so desperately need a place to rest their head while they wait for their forever families or for those who come to sanctuary to live out their life with love and care.