It's that time of year again! We need to replenish the coffers to provide for our jacks in this upcoming year. A major project is redoing the front half of the kennels. Divider panels have been purchased, and the process is already in motion to get the runs all cleaned up and ready for winter. Our half yearly supply of medications; heartworm, flea and tick preventative, as well as other canine medications our "pharmacy" keeps in stock for the dogs in need.   Our goal for the fundraiser is $20,000.
Raised $11,505
Goal $20,000
Donation for T-Shirt
With a donation of $30 (or greater), you will receive a Jacks Galore Carolina blue 100% COTTON T-SHIRT (unisex). Please specify T-shirt size in your PayPal comments (S, M, L, XL, XXL).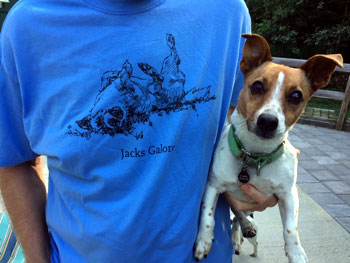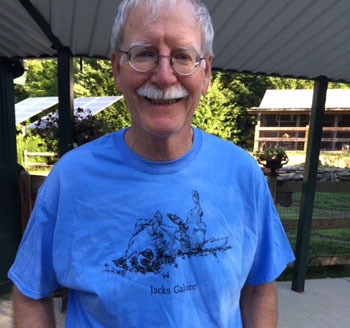 Donation for Canvas Tote Bag
With a donation of $50 (or greater), you will receive a Jacks Galore CANVAS TOTE BAG, great for hauling groceries or for the ever important JRT toys. Please provide your mailing address!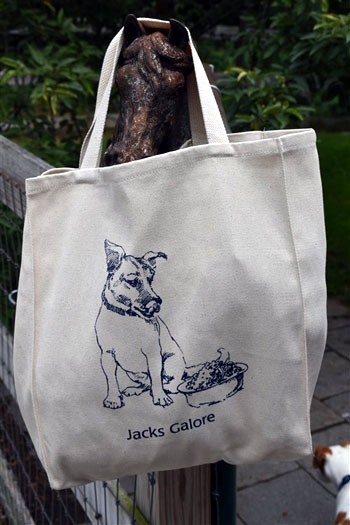 If you would like to donate to this fundraiser without receiving a T-shirt or canvas tote bag, please enter your donation through the main JG Donation page.
Only one T-shirt or one tote per qualified donation for a household for this fundraiser.  Supplies are limited.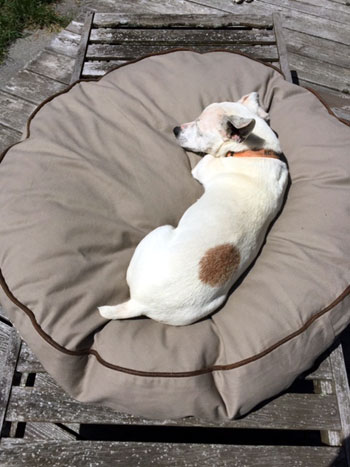 Special Drawing
Every donor's name will be entered into a drawing featuring the following great gifts:
An Orvis cotton covered tan round dog bed
A basket of dog toys, balls and treats
A Foggy Mountain winter fleece dog coat (pattern of your choosing)
A basket of a sundry of small gift items (candles/room diffusers)  Donated by Decorum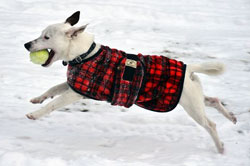 Jacks Galore, Inc. is a non-profit 501 (c)(3) corporation located in Massachusetts. All donations are tax deductible to the contributor.