In honor and celebration of old dogs and their grizzled faces, for those who share our lives and for those who live only in our hearts…
This 4 pack of note cards features embossed paw prints and includes envelopes in a cellophane sleeve. An elegant design suitable for any occasion, they make a great gift for any dog lover.
Proceeds from your purchase will go toward veterinary care for seniors who are waiting for a home and for those who are home.
Shipping is included in the price of the cards.  You can add an additional donation if you desire.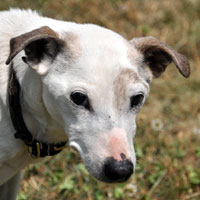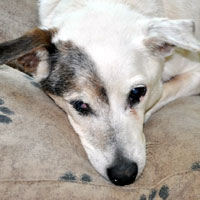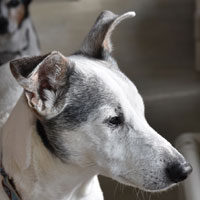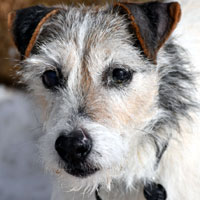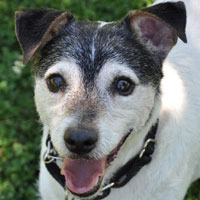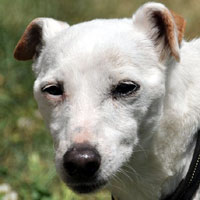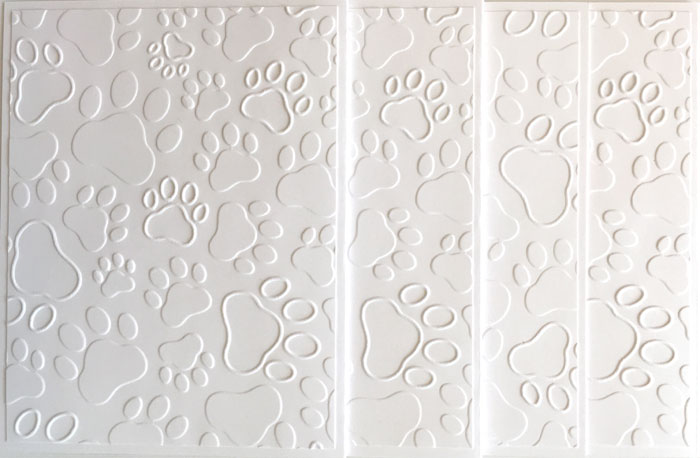 "One of our greatest expenses here at Jacks Galore is veterinary care for the seniors with poor health issues; this is where we do not feel we can hold back. Often it's just a matter of making a senior dog comfortable with pain medication, or having a dental done that removes the infection and the pain disappears so they may eat a healthy diet. When a jack is still in reasonable health and surgery such as removing a tumor affecting them will give them more quality time, then we work together with our vet to come up with the best solution and offer a meaningful life. We don't do heroics here at JG, for that we find we must use common sense when working together with our vet, and if we are not able to make the dog whole again then we make every effort to provide a happy, comfortable life, able to enjoy their remaining days."
The Senior Note cards were custom-made by Willow Walk Cards.