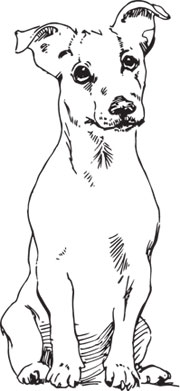 SUCCESS!!!  WE DID IT!!! THANK YOU THANK YOU!!!!!
Yet another year brings us a stupendous matching donation from our longtime donors Joan and Tom. But this year it's extra special.
Raised $16,200
Goal $15,000
The first $10,000 will be matched dollar for dollar – that makes a total of $20,000.  If we can raise an additional $5,000, they will match that 2 for 1 for an additional $10,000!
If we can make our goal, we can provide for our temporary jack guests waiting for their forever homes AND our sanctuary jacks through the end of the year.
Raised $16,200 as of Aug 13
So PLEASE if you could bring it into your heart to help all of the pooches that pass through our gates. Even if you all can muster just the price of a cup of coffee, say $5 dollars or maybe $10, you will make it possible for the rescue to continue till the end of the year.  We hope you'll join us in reaching our fundraising goal, and be part of the future of the many dogs that have come into our care.
Your donation is 100% tax deductible as we are a 501 (c) 3 federally registered charity.
A Special Thank You Gift for $25+ and $50+ Donations
We have new T-shirts (donation of $25 or more) and canvas bags (donation of $50 or more) so for every donation that exceeds those amounts you can choose your thank you gift.  If you qualify for a gift, it will be sent to you at the end of the fund drive. Please indicate (in the PayPal instructions) if you would like a Canvas Tote Bag (bag 1 or 2) or a T-Shirt (indicate size).
For Donations of $50 or more
For Donations of $50 or more
For Donations of $25 or more
For donations of $25 or more – Pick a T-Shirt Gift
For donations of $50 or more – Pick a Canvas Bag gift (or you can choose a T-shirt if you don't want a bag)