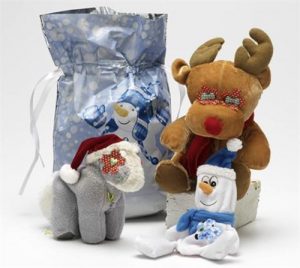 There are a bazillion places where you can buy dog toys, no lack of choice. It is always wise to buy high quality toys made in America, and best to avoid many made overseas, depending of course on the country where they originate. You want to know what you are buying, because some toys can be very dangerous and deadly to your dog.
We would like to suggest one vendor in the US that makes wonderful plush toys from recycled children's toys, all done by volunteers.  At Glad Dogs Nation,  your entire purchase price goes to spay and neuter programs in the communities that need it. A win-win situation! We have bought countless dog toys from this organization; we have also sent them used children's toys gathered by the Girl Scouts, schools, and groups of young people who want to help rescue dogs.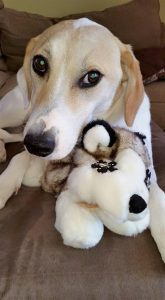 So check out their website, this way you make sure your dollar does double duty, not only buying your dog a great toy, but also supporting programs that curtail the number of dogs that end up in shelters. Click on the link, the toys come in different sizes (for cats too), and are all safe for your Jack Russell. Of course, with any toy you should always supervise your dog to make sure that nothing is ingested.
Thank you for supporting rescue, thank you for loving your JRT!