What is rescue?  How does your support help Jack Galore's work?  What kind of jacks does your rescue help?  Is my money helping the jacks?  All questions our supporters, adopters and people inquiring ask us – all legitimate questions to ask a rescue.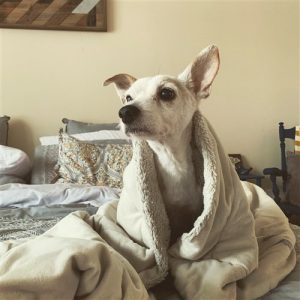 Today I want to give you an example of just a small part of the work that we do, what your money is used for, and how your support helps us save lives. It's not just about puppies, young healthy happy dogs, dogs surrendered from loving families for circumstances beyond their control. It is not just about shelters that we help where there are too many dogs and a Jack is in need, or strays that appear at animal control that need to come into rescue. It is also very much about those on death row, it's about helping the seniors, or the ones with little time left, and those that might never find a home.
Let us introduce you to Cookie. A 15-year-old female Jack Russell brought to a very busy shelter in a state with little funding for animal care. This little dog was once very much loved, for all of her life she knew nothing but kindness. Then one day her dad died. Soon after that her mom died. Moreover, even though there were children in the family, and one of them took her in, she was not cared for. She grew thin, fleas covered her body, there was no proper diet, and then one day a "friend" of the family member took Cookie to an overcrowded shelter. "We never really wanted a dog anyway."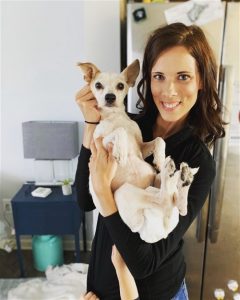 Our most wonderful rescue partner/foster Chelle was contacted and asked if there was any way that Jacks Galore would consider saving this frail jack's life. Chelle never doubted we would say yes, and so she stepped in and brought her into the warmth and loving care of her family. Despondent, not eating, with eyes that cried sadness, but still with a curiosity of what her new world brings. Within a matter of days Cookie's eyes brightened, her appetite increased and her gentle nature started to show a willingness to fight for another day.
Embraced by young Bear it was only natural that the Pack of Jacks lovingly accepted another JRT in their midst. In the warmth of the tub, she was finally cleaned of all the filth and her fur has more of a shine. She found bright sunny windows to look out of, and soft beds to curl up in and good warm food to settle her stomach. Chelle tells me there is hope in her eyes, and when she goes to the vet next week, we will see how we can make her healthy again. If she can muster some good blood work we will make sure she has a dental too.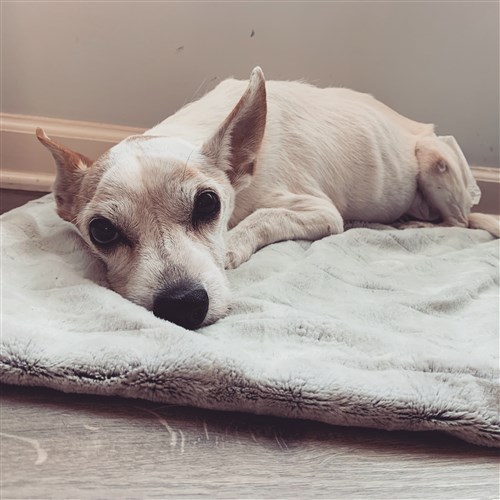 The story of Cookie's journey will continue. This is where your support goes; this is where your donations are directed. We try to save lives, and part of what we do is try to help those that will be overlooked and to enrich those who don't have much time left. Then when it is Cookie's time to cross the bridge, Chelle and her family will hold her tight, they will whisper sweet nothings in her ear, and she will know that she had always been loved.
We will continue to share her progress, and thank you for being there to support the work we do. This is rescue, this is why we are here.