Vinnie is 4 year old tricolor rough coat male jack russell, fine boned at 15 pounds. Vinnie is one of the NJ puppy mill jacks, slowly settling in and learning to be a dog.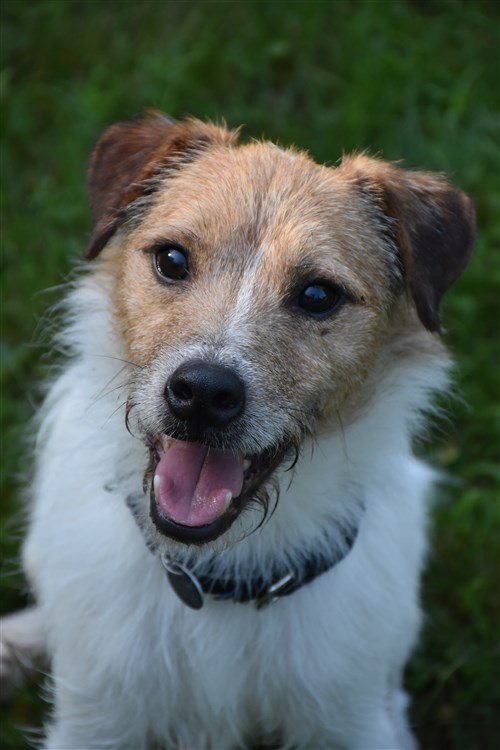 Vinnie appears to get along with other dogs, fearful at first and not interacting.  Vinnie prefers keep to himself. We are sure with more time he will learn to be a good companion to another dog and we think it best he go to a home where there is already one in residence.
This beautiful JRT seems to slowly understand the housekeeping rules, but will definitely need to learn from the very beginning as any change of location probably will mean house training lessons from step one. He has no interest in toys, but is very loving and thoroughly enjoys his humans and longs for attention. A very gentle and kind dog yearning to be a companion and loved.
Slowly understanding what it means to walk on a leash, more so than the others who came in with him, he will require a steady and patient hand.
Training will be half the battle with these breeder jacks. LOTS of patience but the love this boy gives is enormous.  Vinnie did well at the vet and rode nicely in the car.  Another jack wanting to step away from his past to a better future.