Tuggy is a seven-year-old tricolor smooth coated long legged Jack Russell, weighing about 17 pounds, who came to rescue with an unknown history. We're not sure why he would have been given up, because there is not a more elegant, gentle and kind jack; and he certainly loves his humans.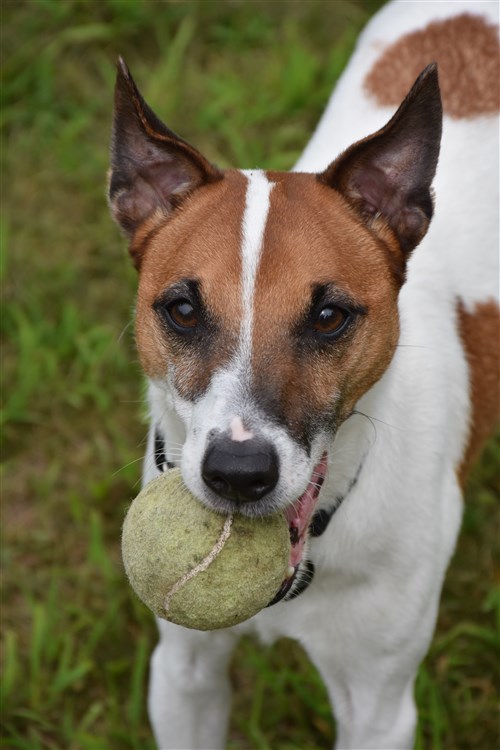 This dog appears to get along with dogs, but like many Jack Russells may be particular with whom he might want to cohabitate. Very well house trained, he is beautifully crate trained, and he is a very quiet dog that barks only when it's necessary to get your attention.
Tuggy walks very calmly in a harness, he can go for miles with a delightful spring in his step. Very alert to his surroundings, he has a wonderful prance about him that almost seems like a dressage horse in constant graceful motion. This dog loves to go for long walks, but also knows how to enjoy relaxing and being loved by his person, but he is not above going to the agility field and racing around like a crazy dog, kicking up his heels and smiling as he runs.
A wonderful calm presence he will make someone a wonderful companion.