Tootsie is a 5 five year old tricolor smooth coat Jack Russell female, who weighs in at 15 pounds. Tootsie was a stray and came to us through one of our rescue partners.
This little dog is a cracker Jack, she gets along with male dogs, but she is a definite JRT bossy pants.  Girls need not apply. She lets her fellow dog pals know that she is the BOSS!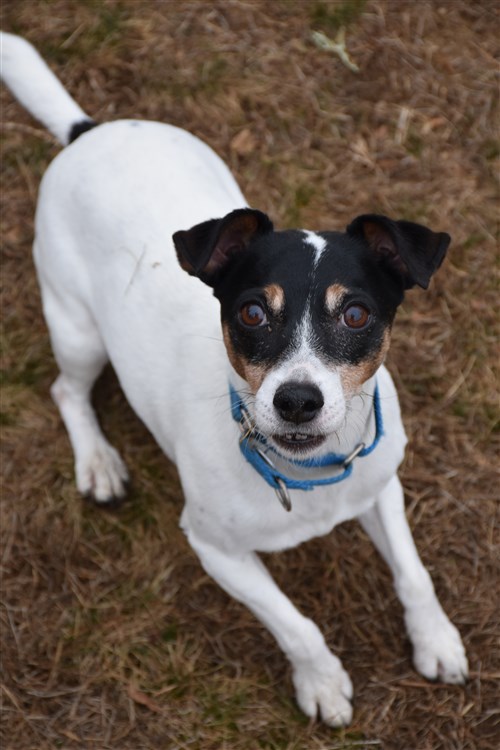 A lovely little female who walks beautifully on a leash, bounces for the first 10 minutes and then it's all go go go. She loves to play with the ball, returns it, but does steal it away from you a couple of times before you get it back. She seems to be quite well housetrained; she rides very well in the car and his good in a crate for short periods of time but sings when she's in it.
She's very loving, a very busy girl, and her excitement level is just typical of the breed; end result is bouncing from side to side, running circles around her human, and just having great fun at being a busy body. Tootsie will need a fenced yard to safely run around.  She's also extremely opinionated LOL!
A wonderfully delightful little girl, Tootsie awaits a home that will keep her very busy; both physically and mentally, and provide her with the opportunity at being the Jack Russell she's meant to be.