ADOPTION PENDING!!!
Thumper is a three-year-old white long legged rough coat (in order to clean him up nicely he was clipped short for these pictures; his coat will grow back fully) male Jack Russell who weighs about 21 pounds. Thumper is deaf.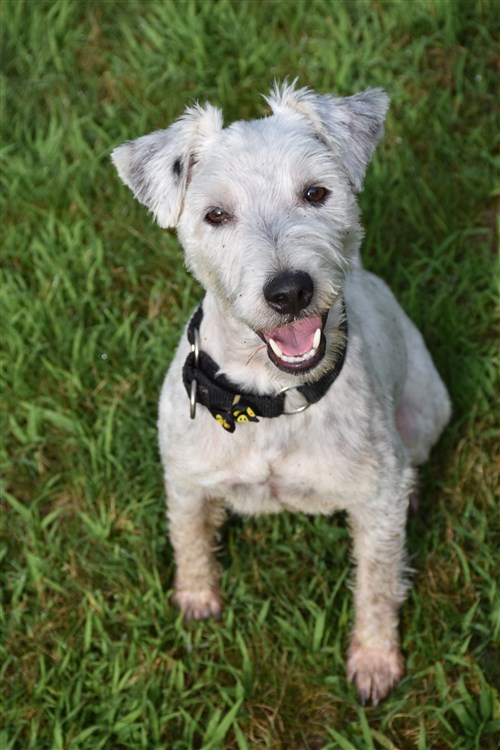 An overly enthusiastic young dog, boisterously confident, who knows no bounds when it comes to energy, he is so willing to be with his people and learn, that it will take very little time for him to be taught sign language. A deaf dog need not be a challenge and there are groups that support deaf dog owners and the joys they bring.
Thumper gets along with other dogs, loves to run and play with them, appears to be housetrained; but after being kenneled might well need a refresher course.  He enjoys riding in the car. Thumper was a favorite at the groomers, and the staff at the vet enjoyed his happiness. Thumper shows the grace of a dressage horse but when allowed to play crazy, can run and jump with his fellow playmates for hours. He enjoys very long walks and with long strides makes his human keep a steady pace.
A beautiful, sweet and very gentle soul; with some mischief blended in, he is kind and tolerant of other dogs and would be the life of any party.