Sunny is a six-year-old tricolor smooth coat male who came to us from another rescue. He weighs in at 14 pounds.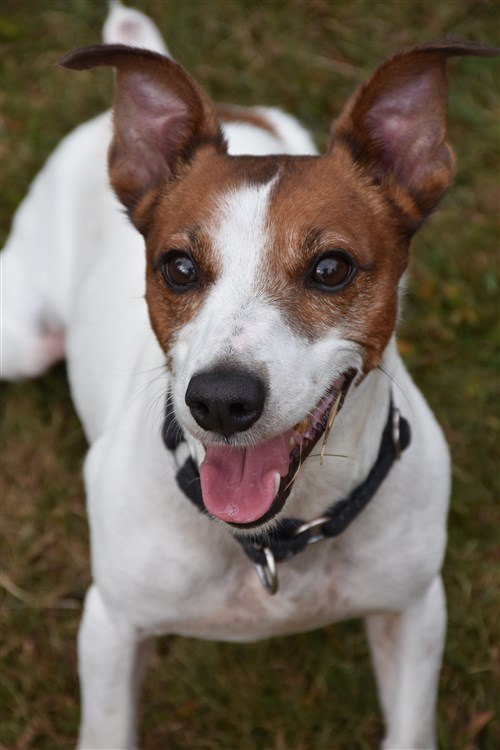 As with many of our dogs we do not know what his past history was, but he has waited too long for his forever home and he now truly enjoys getting out for long walks, and playing ball on the agility field. He's a ball nut, retrieving for many many tosses! This little dog also walks beautifully on leash, with a great pace to keep you walking briskly. Sunny appears to be housetrained, an extremely smart dog who wants to please and learn.
An excellent barn hunter he would probably also make a wonderful agility dog and loves to be active because of his high energy. He has a wonderful sheepish grin when you go to greet him, and can leap into your arms with much ease from a sit position.
Sunny is learning to get along with other dogs; he just needs the time to meet them properly and to understand that they want to be friends. Proper introductions will be essential for this dog. Of course he wouldn't mind being an only dog either. Sunny is crate trained and he rides really well in the car.
A delightfully active and fun JRT, he will provide wonderful companionship to the person willing to devote time to his energy.