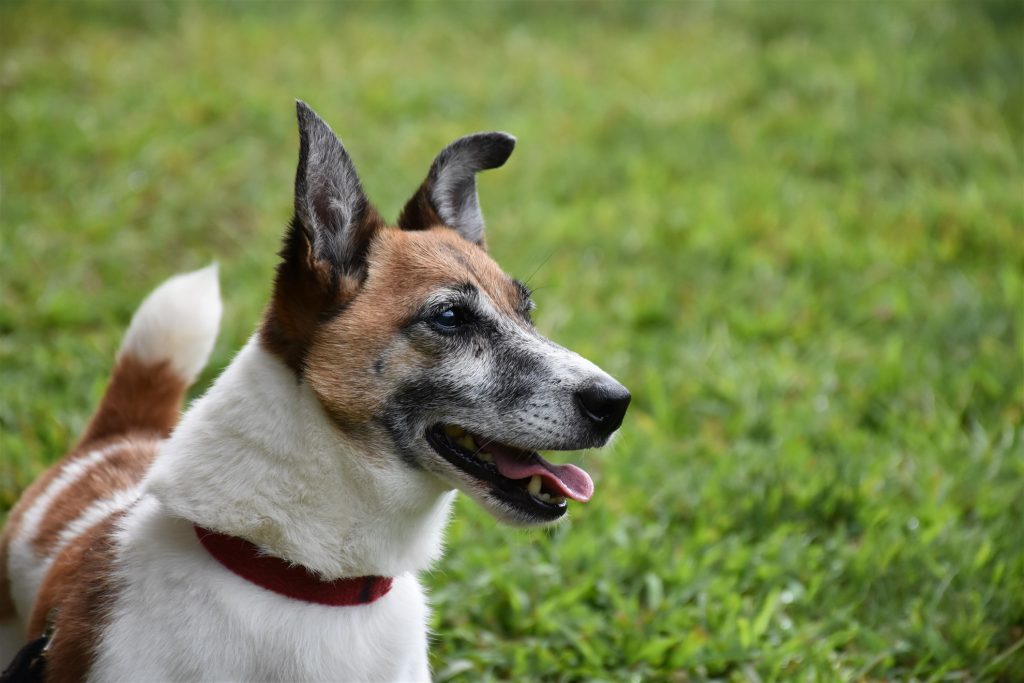 ADOPTION PENDING!!!!!
Star is a nine-year-old female tricolor Irish shorty who weighs in at a sturdy 11 pounds; with the attitude of a typical JRT. A small but forceful little jack whose background we know nothing about, she gets along extremely well with other dogs, and loves her humans to the fullest.
This little dog will certainly let you know when she doesn't want to be fiddled with. Star appears to be housetrained but like with all dogs having spent time in rescue, will most likely need a refresher course. She is very well crate trained and rides lovely in the car; enjoy looking out the window during the ride.
Star walks with a steady gait on leash, and enjoys her walks where she can sniff out the critters and anything else that appears to be in her path. She's a lovely walking companion. Star also loves to chase the ball, but if something is more interesting on the other side of the fence, will run up and down to see if she can be part of the action. She's quite the quiet jack, nothing seems to faze her much, but she does have an opinion and bounces up and down when greeting her people.
A little girl with a big attitude, we expect nothing less from a female jack russell. She's quite fun and will make anybody smile.