Sophie is a five-year-old rough coat, long legged female JRT mix, all white with black ears, weighing in at 21 pounds. Sophie is not as large as she appears.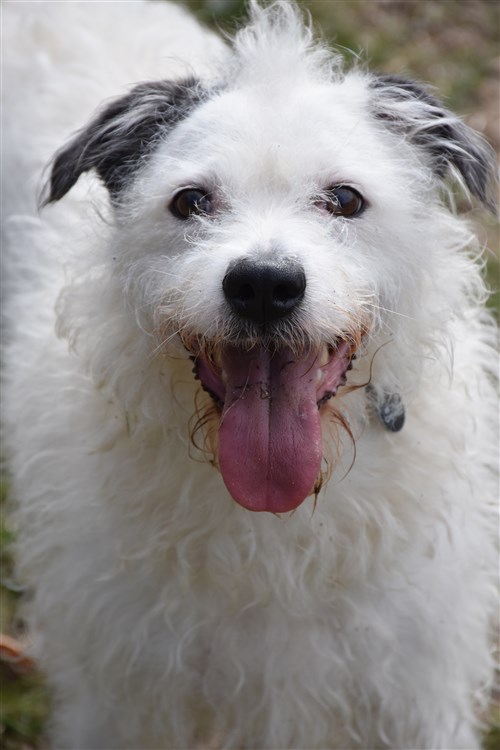 This delightful cross came to us because of the owner's personal circumstances, and we are glad we took her in. Sophie has an enormous amount of energy and she absolutely adores playing ball, bringing it back consistently. She is a fabulous leash walker, and enjoys going for long hikes.
Sophie is very well housetrained, does not like the crate, but rides in the car fine if confined and really enjoys car rides. She needs to be an only dog as she only has interest in her tennis balls and will ignore a mellow dog if playing but will not interact if they approach.  Sophie only has interest in her ball and not the dogs.  Once in the home she will not share her belongings with another dog so needs to be the queen of her domain.  Sophie is a very enthusiastic jack and enjoys the company of her humans. She is very gentle and kind.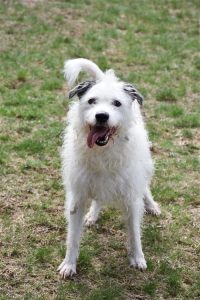 Like with any Jack Russell she needs tons of exercise, but absolutely adores being snuggled and loved by her people.