Salmon is a five-year-old rough coat tricolor female Parsons Jack Russell who was born deaf. Given up because her owner could no longer accommodate her she was rehomed with a loving person but brought to us because Salmon was not enjoying city life.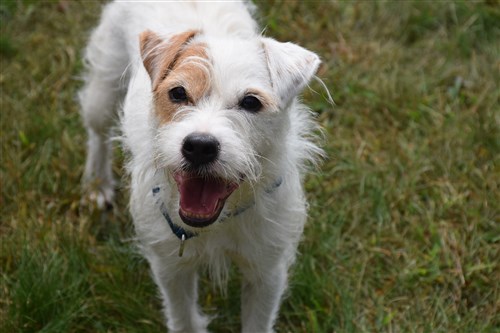 Salmon is an extremely smart and well behaved dog. She absolutely adores all people and had lived with another dog, but does not do well on leash with other dogs. Leash aggression is very typical in this breed, but when she's off leash she has gotten along with a few dogs after proper introductions, but would prefer to be an only child.
She can be very vocal, has tons and tons of energy, enjoying very long hikes and walks. Her favorite thing to do is to find an extremely long stick and get angry at it. She then carries it for most of her walk. She loves to play ball.  Salmon is extremely affectionate, very much wanting to have all of the attention and doting on her humans. She loves to snuggle, but also has a great time playing tug-of-war and chewing on her Nyla bones or antlers.
She is perfectly housetrained, and is crate trained, but does not like to go in if the door is going to be closed. She travels fine in the car and just loves to be with her person all the time.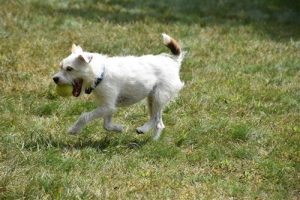 This dog absolutely needs to have a fully fenced yard, and lots of exercise and activity. She's full of enthusiasm for life, and wants to be busy like any dog of this breed.
Her previous adopter was teaching her sign language and she was learning very quickly.