Rocky Balboa is a two-year-old tricolor male smooth coat Jack Russell who weighs about 18 pounds. Rocky came to us when his owner, for financial reasons, could no longer keep him. He was much loved, but never had the chance to blossom because of the busy environment.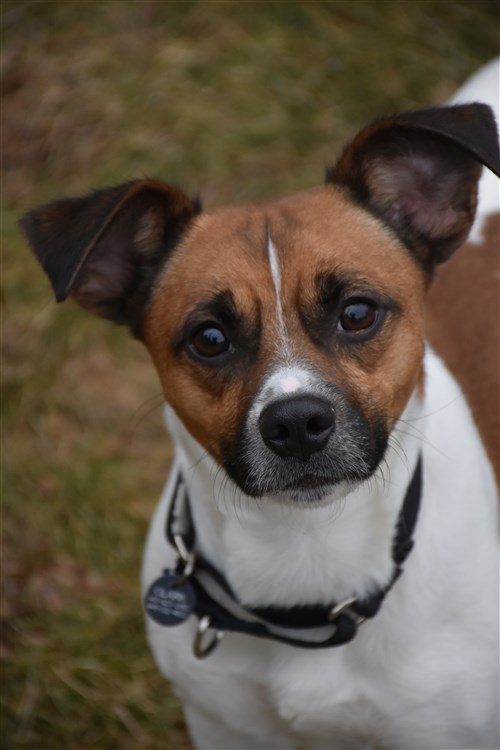 Rocky is beautifully house trained, he has shown no interest in toys but enjoys chasing the tennis ball, but he certainly loves to play tug-of-war. He runs like the wind and his nose works very well indeed! This JRT rides well in the car, quietly in his crate.
Rocky is a very insecure dog, worries what might present itself, but wants to please and certainly wants to be loved. Rocky is just not sure how to take it all in. He has made lots of progress in the time he has been at Jacks Galore and noticing that there are many great things to be happy about and his curiosity is starting to show itself. He approaches new things slowly but the tail knows how to then wag like crazy showing his approval. He is slowly learning what it means to walk on the leash, he had never been taught, and is much more comfortable with the harness placed over his head and enjoys his moments of snuggling with his human.
Rocky is in many ways still a mystery, he really wants to learn, he wants to understand the outside world, and is very curious about everything. When he catches a scent, it is almost as if he is amazed that there are things to explore. However, many things still elude him, and often noises take him by surprise. This little dog will certainly blossom, with guidance and much patience he will become a loving companion to his new person.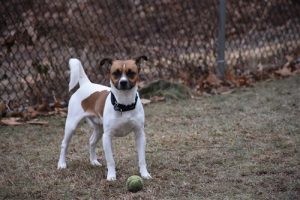 A perfect gem, young and malleable.  Apply to Adopt Rocky Balboa