Rocky is a seven-year-old tan and white male Jack Russell Chihuahua cross, a perfect size at 13 pounds. This adorable little dog came to us because his human went into hospice, and her dog groomer reached out to us to help place Rocky. We are so happy we are able to help this much loved dog take the next step in finding his forever family.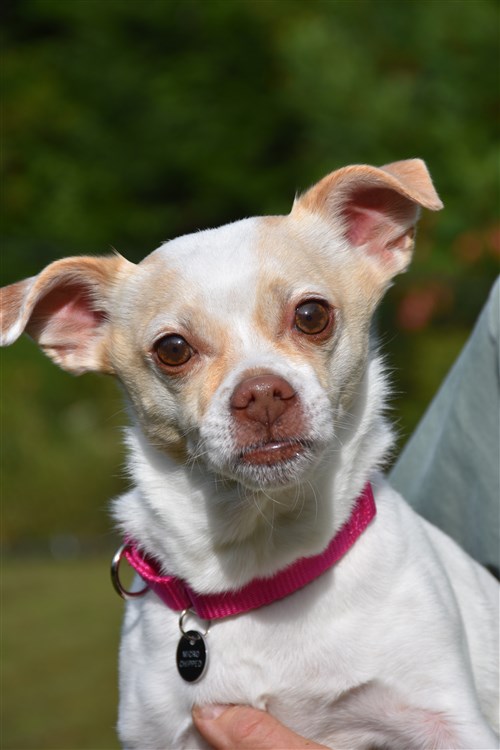 Very sweet, loving and gentle Rocky has lots of energy and loves going for long walks. He is very attentive on the leash, has a nose like a JRT and enjoys keeping you company while being in the great outdoors. He is great riding in the car and enjoys looking out the window at everything passing by. Rocky is housetrained, does fine in a crate, and he's very quiet except when it's feeding time, then he's vocal to let you know he's hungry. Rocky gets along with all dogs, is very calm and minds his own business.
This little dog definitely enjoys attention, has a lot of energy, but also has a strong desire to be cuddled and loved. No better companion than this kindhearted dog who has been uprooted from the people he loved.