Riot is a two-year-old male, brown and white smooth coat Jack Russell who weighs a sturdy 17 pounds. This beautiful, sweet Jack Russell came to us from a rescue friend who could not find him the proper home. They had placed him in foster; unfortunately, he did not like the resident cat.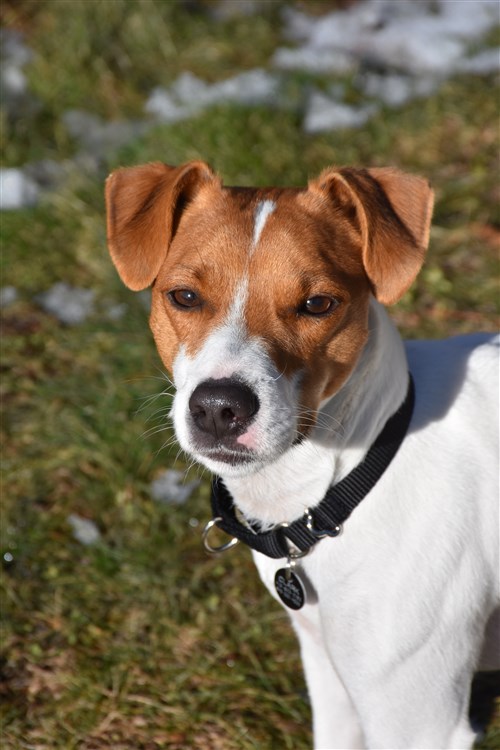 Riot is all Jack Russell. Extremely smart, very prey driven, athletic and quite quick. Door dasher extraordinaire. Riot walks beautifully on a leash with a quick pace and he keeps his nose to the ground searching for critters. A 5-mile walk is but a breeze for this dog. A fenced yard is best for this enthusiastic jack russell.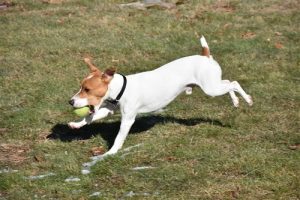 He is housebroken, and is not very tolerant of other dogs, especially males. He is crate trained but prefers not to have to be contained. This JRT is very well behaved and enjoys car rides. He was the perfect gentleman at the vet and is very mild-mannered. This is a Jack Russell that definitely needs a lots of exercise, and is a fabulous ball chaser.  He will also spend time entertaining himself chewing on his Benebone.
Riot is extremely observant, and enjoys watching his surroundings, finding any goings on interesting. A magnificent, wise and sweet Jack Russell who deserves the most amazing forever family.