Newton is a one-year-old tricolor male, smooth coat Jack Russell who weighs in at a light 13 pounds. This little pup came to us because they did not have time for him, and he was often found tied outside, or kept in a crate for too many hours because of a busy schedule.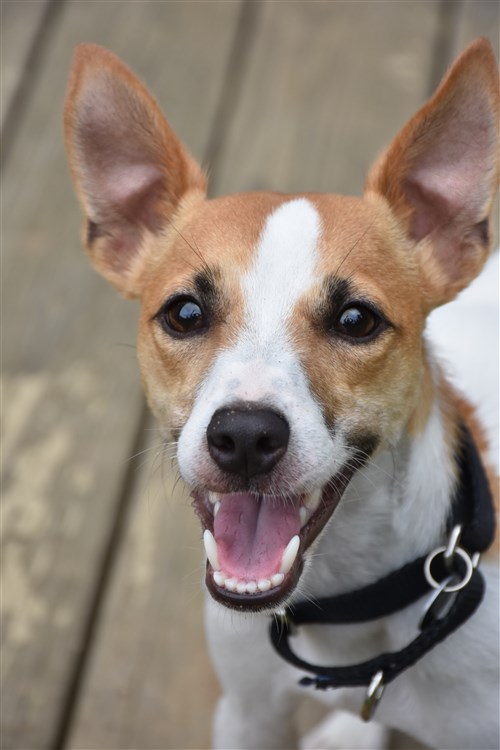 Newton is an exuberant, extremely active and very busy little boy. He loves to play with other dogs, runs around chasing whoever will give him the chance to follow and has as much energy as any typical Jack Russell puppy. Newton adores people, he will smother you with kisses and little nose nips, but does need to learn some manners as he was never taught anything at all. A lovely walker on leash, he goes for a steady 3 to 5 mile walk every morning with still much momentum left upon his return.
Newton is mostly housetrained, and is just a typical young dog that needs lots and lots of exercise, patience, and a willingness to help him learn. He is extremely smart, wants to please and just wants a person to guide him so that he can be the best little dog possible. He enjoys playing ball, having moments of mad zoomies on the field and coming for love and attention, something he yearns for and is so willing to give. He travels very well in a car, is fine in the crate, but was not taught properly that the crate is a good thing.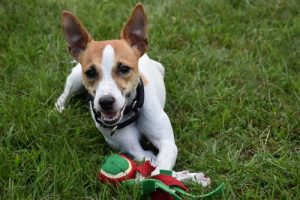 Newton wants you to come and love him and take him home so he can grow into the marvelous Jack Russell he's meant to be.