ADOPTION PENDING
Max is a 13-year-old male, rough coat tricolor papered Parsons Jack Russell who weighs a sturdy 17 pounds. This gentle senior came to us because his owner died quite unexpectedly and the family was unable to keep him.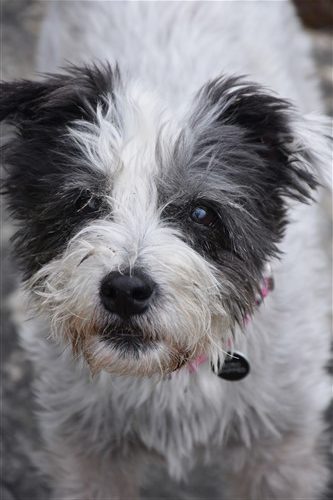 Max is very lonely without his human and does not understand why he landed in rescue. Having belonged to one person his entire life, his routine has been terribly upset. Max is extremely well housetrained; he walks lovely on leash and is very gentle with his human but can be a little greedy when it comes to taking his treats!
This JRT enjoys playing ball and has a gentle retrieve and release!
Max has a history of being protective of his home and his person, but it is quite apparent to us that because his mom was elderly and he had always been spoiled, most likely he got away with everything. He is in absolute excellent health and he has been very well taken care of since he was a puppy, including much training in his younger years. He appears to get along with other dogs, but can be selective, so most likely a female would be a better choice to accompany him into his elder years. He does fine in a crate, although he has never needed one, and he enjoys sniffing out the critters on his walks and basking in the sun on the field.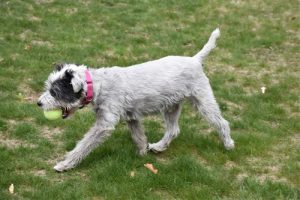 He does not want for much and is quite a compatible Jack Russell. Max would most enjoy a quiet life, but he certainly still has a few years ahead of him to enjoy his new family.
Max needs a very experienced JRT home who can work with this delightful loving senior.