Malcolm is a 5 year old 19 pound, black and white smooth coat male Jack Russell with an undocked tail and a twinkle in his eye. Malcolm was a surrender to the New York City ASPCA because of the health of the owner.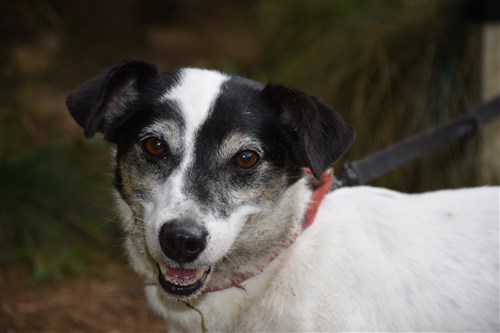 According to his records he loves everybody, and we certainly agree on that, but they stated that he did not play well with other dogs. We do not find that to be entirely true, as he has roomed with another Jack, but just wasn't quite sure how to socialize.
This long tail jack has lots of enthusiasm for life, a bounce in his step, and loves to run around in the field. He has not shown a lot of interest playing ball or in toys, but hopefully with time in a forever home, he will learn the joys of engaging in play activity. He does nicely on the leash, his nose to the ground looking for critters, but always attentive to the human walking with him. He is crate trained and house trained.
A very loving, active, sweet Jack Russell who MIGHT do well with a very laid back mellow dog pal who would let him relax when there's other four-legged creatures around him. Of course not knowing his dog on dog history, it's something that's still up for debate.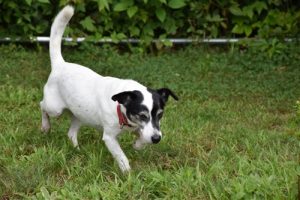 A fun, dear, gentle JRT, who will definitely bring a lot of love to his surroundings.