Luna is a 14 month old black and white smooth coat Parsons Terrier who weighs in at 12 pounds.  Luna came to us from a family who sadly realized they could not give her what she needed.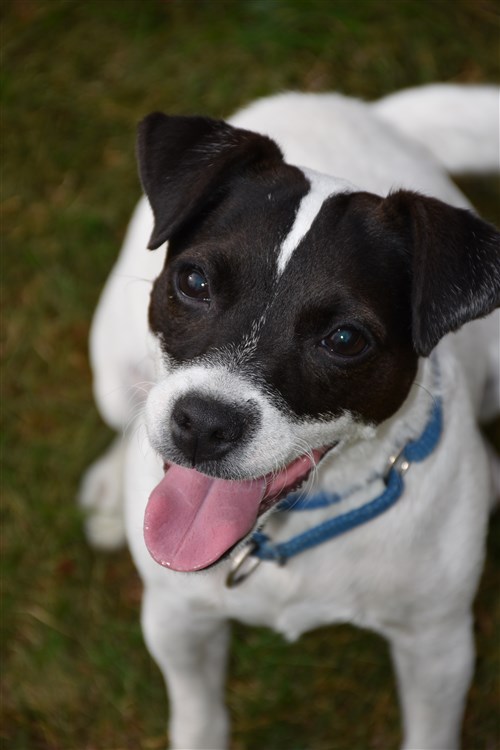 A bundle of tremendous energy with a very big jack attitude and an amazing magnitude of affection; she is a beautiful little dog.  Luna walks fabulously on the leash, with a gentle and steady pace, but requires lots and lots and LOTS of exercise and mental stimulation. She is a busybody, loves to give kisses and is very affectionate towards her humans; but often in her excitement gives nibble kisses.
Luna lived with another dog, but it was not a great match, even though she does very well at dog day care we are going to place her in a home where she is the only animal. This little girl is extremely well housetrained, she rides well in the car and is crate trained, but not very fond of it. She loves to play with various toys, will play ball for short periods of time, but her favorite past time is going on long walks and sniffing out critters and smelling the air.
Luna was very much loved in her previous home, this was not their first Jack, but she certainly is a true terrier and needs a lot more activity than they were able to give her. Their senior JRT just was not willing to put up with her resource guarding of everything from him.
A true prize of a girl; she's going to keep somebody very fit with all of her walks.