Lady is a 10-year-old brown and white, smooth coat female who weighs about 13 pounds and has an undocked tail. A beautiful little JRT with enthusiasm for life and soft kisses for her humans.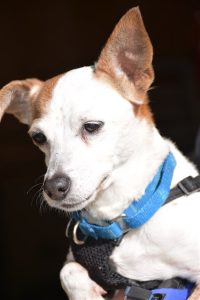 Lady has lots of energy, but like with many of our intakes we know nothing about her past. She's extremely healthy (her dental is scheduled), loves to go for walks, and has a lovely spring to her step as she is strolling along the path. She is very good on leash.  In typical Jack Russell fashion her nose seems to find crevices were animals have once stashed themselves.
Lady gets along with all dogs, can be vocal when she wants your attention, is crate trained, but as she's edging up there in age does need to use the garden a little more often than her younger counterparts. A wonderful snuggler, she's very alert to her surroundings and loves to watch everything around her and observe the world going by. She can still run around like with best of them, something this breed never seems to lose the ability to do; the zoomies and enjoy the outdoors.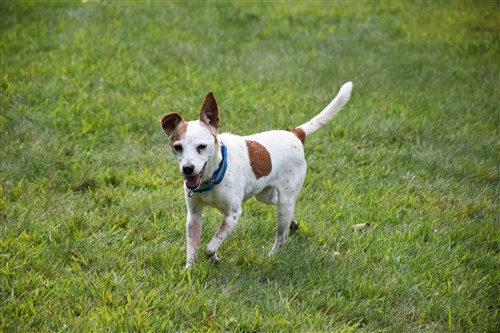 A wonderful companion for anyone looking for a quiet and loving senior Jack. She still has many years left ahead of her, and will provide wonderful friendship to the lucky person who takes her home.