Jax is a three-year-old white smooth coat male JRT with a brown ear patch, that weighs 16 pounds. He came to us from the Worcester Animal Rescue League where he was brought by his owners because they no longer had any time for him.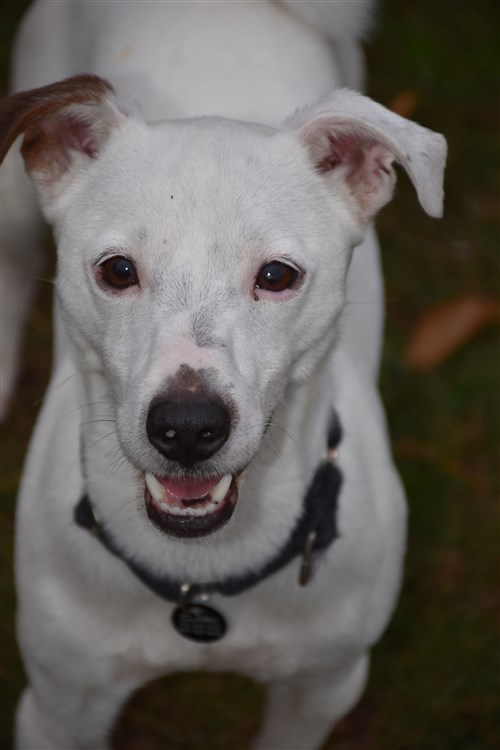 Jax was not doing well in the high-volume shelter, the commotion and the noise was too much for him and he started retreating into his shell, so they asked us to step in. He's blossomed since he's been here with us, still not a big fan of the kennels, but once he's out loves meeting new people and is a great walker on leash.
He's extremely active and could play ball for hours on end when he gets on the agility field. He jumps, leaps in circles, running with joy, and just has an air about him that screams fun. This jack is housetrained, extremely polite and was a proper gentleman for his vet appointment. He gets along with other dogs but does love to play rough with them, appearing quite hyper when it comes to his companionship. His introduction is paw on their back and a leap in the air, with a come get me if you can!
Jax is crate trained and a good passenger in the car. He can be quite the barker when he sees other dogs and wants to play, and when there's something that excites him. He could use a lot of exercise, much more attention that he has gotten in the past, and some behavioral training to keep him focused.
Jax is a super sweet and smart dog indeed.  He is looking for someone who can give him the time he never had and allows him to be the snuggle bunny he longs to be.