Jax is a three-year-old male smooth coat tri color Jack Russell with a wispy long tail and ravishing eyes, who weighs 15 pounds. Jax came to us from a Massachusetts shelter because he was not doing well there and they wanted him to go to a breed specific rescue. We gladly took him in, and he's a wonderfully happy and loving dog.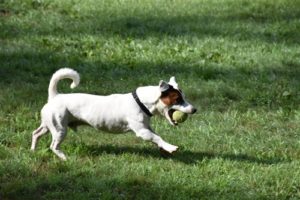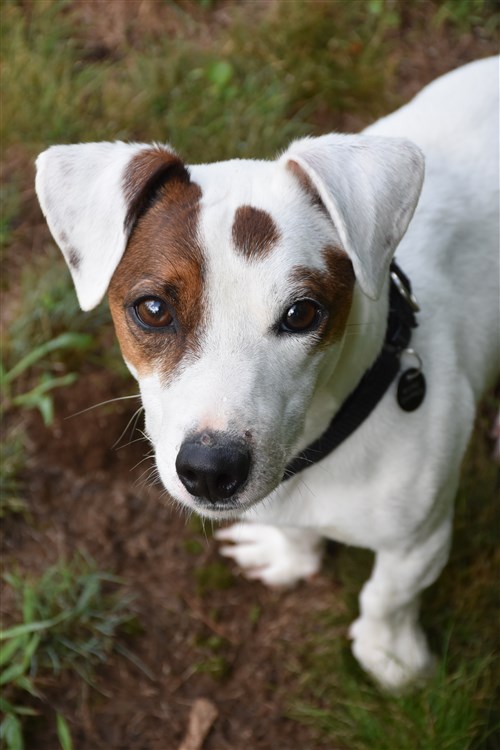 This dog is very well housetrained, very gentle, walks beautifully on his forays and has a nice pace about him for the many miles he likes to accompany his human. He has tons of energy, loves to jump up and down and enjoys digging; and he can go so deep you can only see his tail left sticking out. Playing ball is also on the top of his list for entertainment, once he gets you to start throwing it he doesn't really want to stop. He also likes to play tug-of-war, throw his toys around in the air and just having the zoomies on the agility field. He's a very young enthusiastic dog who definitely needs lots of exercise.
Even though he lived with another dog in his previous home we feel he should be in a one dog family as he has not taken to any other dogs he has met, something his previous owners had mentioned as well. Jax does fine in a crate, travels well in the car and just plain enjoys being with his people.
A young and blossoming dog who would probably benefit from agility, or some other fun work he can learn with his person.