Jacoby is a 6 year old tri color smooth coat male jack weighing in at a sturdy 14 pounds.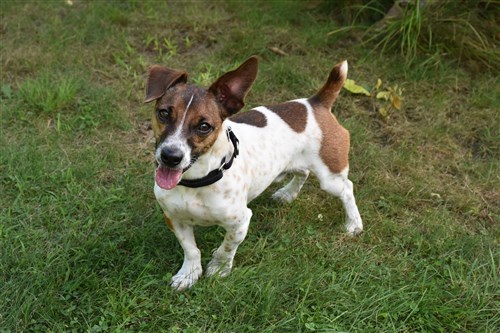 As with many of our intakes we know nothing of his past but after a thorough vetting and some x-rays we do know that at some point in his life he had a pretty bad break around his pelvis area – BUT it has healed; if not a little lopsided.  Jacoby is in NO pain, as a matter of fact he couldn't be a better ball chaser if there were one!!!!!  A wonderful ball player, he is also a chewer and a little mischief jack to boot.  Having lots of chewies available will help deter him from things he should NOT be tearing apart!!!
A little dynamo of a jack, lots of energy, lots of attitude and a great walker on the leash.  He wants to meet his new people slowly until he gets to know them, then he'll be a licker!!  Jacoby gets along with other dogs, likes to play and can be very snuggly and dear, but squirmy!!  He appears to be housetrained and is good in a crate.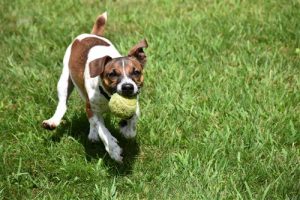 Let his past be bygones and come and show him the best part of life.