ADOPTION PENDING!!!
Henry is an 18 months old smooth coat, tricolor male Jack Russell Terrier. Henry is an extremely muscular 18 pounds.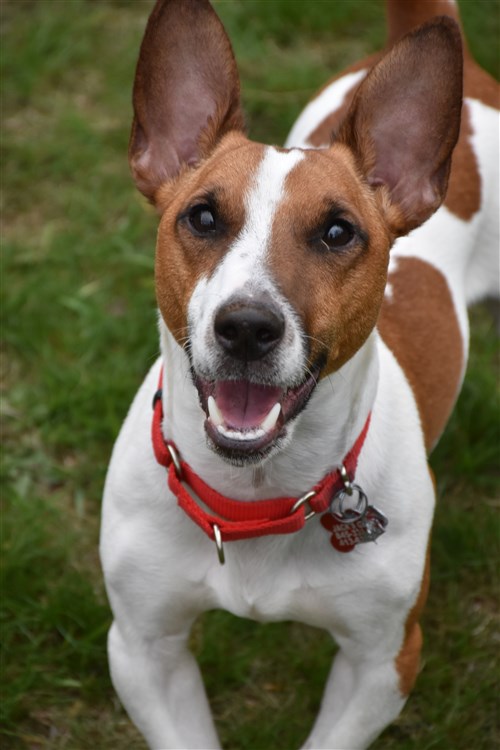 This JRT came to us when his owner had a job that required working extremely long hours and Henry was no longer receiving the exercise nor attention required. He was much loved and we were glad he came to us for his forever home.
There are many words to describe Henry, exuberant, wired, energetic, and powerful; every word that denotes physical activity embodied in this powerful high-strung dog. A Jack Russell times a thousand, no better make that ten thousand. Henry is a ball fanatic bringing it back repeatedly for a million more tosses. This Jack walks beautifully on leash, enjoying long hikes, but walks of three or five miles should be the norm for him.  A fenced yard is an absolute must.
Henry is housetrained, travels really well in the car and does fine with the crate. He is extremely vocal, and lets his opinion be known especially when it comes time to play ball.
This Jack Russell is best as an only dog, although he has been known to engage with other dogs on occasion Henry tends to be dog reactive.
Henry loves people, very exuberant, loves to shower humans with kisses, enjoys their company and is a great snuggler. He does love his downtime as long as he has been able to release that puppy energy. Henry is a marvelous dog, handsome, sleek, and very loving. Someone will be very rewarded when they adopt this fabulous jack.