ADOPTION PENDING!!!
Enzo is a nine-year-old long legged, smooth coat, brown and white male Jack Russell who came to us after six years in his home because they no longer felt they had the space and the time to care for him. Enzo currently weighs 22 pounds but would be better going down to 19 or 20. He currently is on a diet.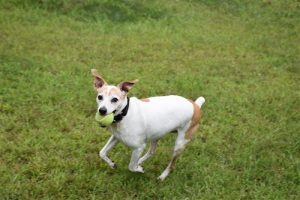 An exceptionally sweet dog, very calm and quiet, but with the energy of a two-year-old for sure! Every morning a 5-mile hike is the standard now, and he relishes the trails he gets to follow, coming back with enthusiasm to spare. Enzo is housetrained, and has been clean in the kennels.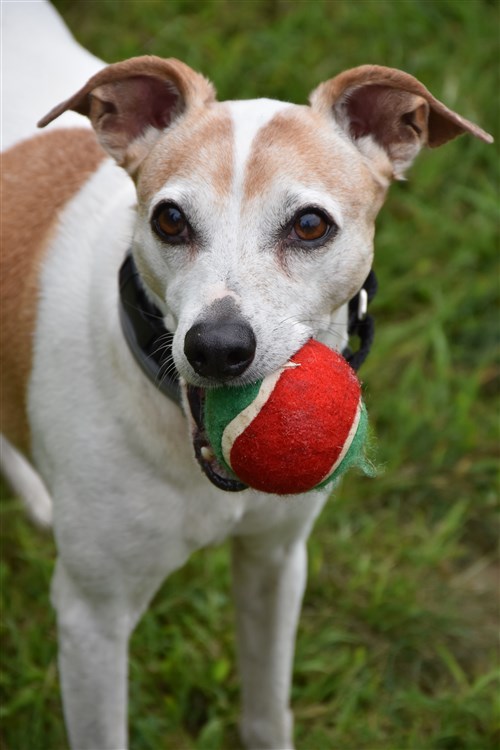 In typical jack fashion he is an escape artist, but we believe he needed a lot more exercise than he was getting and might've been frustrated with his living situation. This JRT is crate trained, gets along with all dogs, and is very polite and balanced.  He loves to play ball, squeaky toys are a blast, and he just enjoys being with his human and keeping them company. He rides very well in the car, was extremely well behaved at the vet and has not been any trouble at all.
He has a wonderful temperament with the demeanor of a seasoned Jack Russell. We cannot think of a more wonderful dog to grace someone's family, and enjoy being active for many years to come, and we're sure he would make a tremendous hiking buddy.