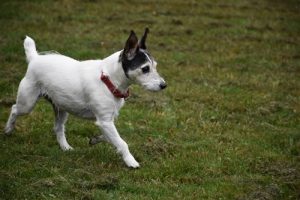 Emma is an absolutely gorgeous 13-year-old female, black and white rough coat Parson's terrier.  She weighs a dainty 13 pounds. An amazingly sweet, gentle, and true little Jack Russell, she is longing to be in a home again where she can be loved and have a Jack pal to keep her company.
Sadly, Emma was given up with her pal Eddie, adopted last week, because her human was moving out of state and was unable to take her because of circumstances beyond her control. With her person since she was a puppy, she has known nothing but love and it was very difficult for her to be left behind. Now that Eddie's gone she's quite lonely.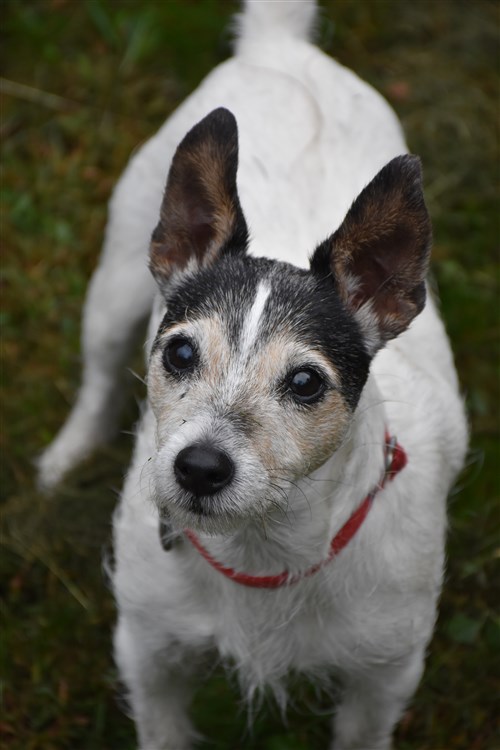 Emma is good in a crate, she is house broken, extremely well behaved and very loving to humans. She gets along with all dogs and definitely would like to have a mate to keep her company. Emma is a fabulous ballplayer, has tons of energy, and acts more like a young JRT than the senior citizen she is. She loves long walks and keeps quite the pace, prancing ahead keeping a lookout for any critters that might cross her path.
Emma is in excellent health, but as with many senior girls she takes Proin to help her stay clean; just needs to be let out a little more often than the younger set. The most adorable and energetic girl, she's begging someone to take her home.