ADOPTION PENDING!!!!
Chase is a one-year-old male tricolor Jack Russell cross with a smooth coat and long legs. Chase weighs in at 17 pounds, with beautiful facial markings whose sweet and tender eyes shine through.
Chase came from upstate New York where he was given up because they were not able to handle his energy, but sadly the people who took him in could not keep him because he loved to chase the cats! So they kindly fostered him until we were able to bring him in.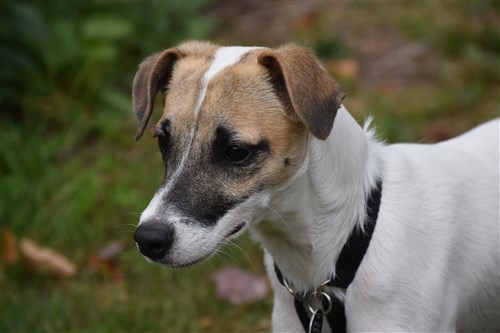 A sweet, extremely energetic, and very loving jack mix, he has energy 10 times that of a Jack Russell, if that's even possible! Almost housetrained, he does well in a crate but does get antsy after a short period of time. He rides really well in the car and enjoys going for outings. Chase adores people and showers them with lots of kisses and tail wags.
He enjoys playing ball and doing anything that allows him to run like crazy, and adores his dog friends playing with much gusto.  Chase will absolutely have to go to a home with another dog. An extreme door dasher; he will also need a fenced yard.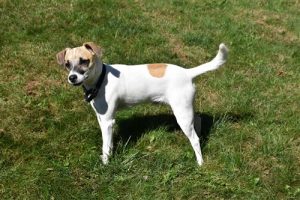 Chase is learning to walk well on a leash, and has graceful strides while sniffing the air and looking for critters. The hunting instinct of a Jack Russell is very evident. A little jack mix that also has the desire to snuggle with his human, his little yips and whines are most endearing.