Brady is a 10 year old male, brown and white smooth coat jack russell terrier who weighs 16 pounds. A most delightful dog, he was found wandering in a neighborhood and was taken in by animal care and control of Boston. When the owner was found they said they no longer wanted him, we then offered to take him in.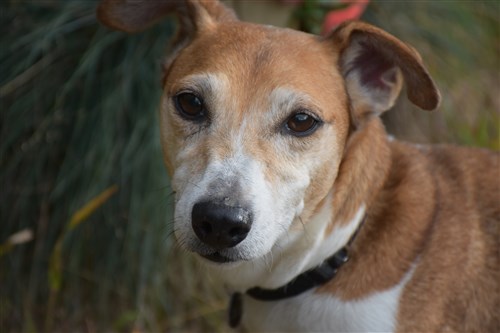 A delightfully energetic JRT, Brady walks beautifully on the leash, is very prey driven and loves to explore various nooks and crannies as he strolls the backcountry. This dog is housetrained; he enjoys the car, and behaves in the crate. He was a gentleman at the vet, and has had a full dental with some diseased molars removed.  Needless to say, he feels a heck of a lot better and now enjoys his meals with gusto.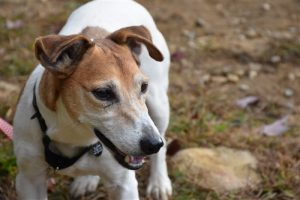 Brady likes other dogs, and really enjoys belly rubs and human contact. He does not seem to have any attachment to toys or playing with them.  A very gentle and kind dog, he deserves to have a soft landing where he can spend his senior years with his own family who will not abandon him.