It's been quite the year in rescue, and 2016 was no different with great demand for many jack rescues to take in dogs in need. These dogs come from all walks of life and the reasons they are given up are numerous; baby arrives, people retire, the dog is too old, people move, people die, dogs don't get along with other dogs, it no longer suits a lifestyle, or a divorce, and so the list goes on. The many jacks on craigslist offer the ultimate challenge, and the excuses, as we like to call them, are difficult to bear. BUT there are often times when a situation is truly desperate and a rescue is needed; the dog in the shelter on the list to be euthanized is certainly one. Sadly, many family situations require our help as well. Jacks Galore steps in every time they are able, no matter the "excuse";  but so very often the strain put on the rescuers to look behind the reasoning for giving up a jack can quickly become difficult.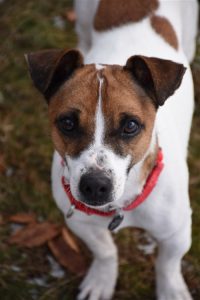 We here at Jacks Galore are very fortunate to have a wonderful support system with our donors, volunteers, transporters, and rescue partners all over the United States. So when we are asked to take in a dog, and if we are able, we do the best working with our rescue community to save and rehome JRTs in need. 102 jacks and mixes have passed through our rescue this year, of those several sadly crossed the rainbow bridge, and we did have some return to JG, but those were either quickly rehomed or brought into sanctuary. Some of those jacks also came to us with health problems and we did whatever we could, nurtured and loved them, and then let them move on to a better place. We are so very thankful we have the time to work with the jacks that come in to our care, and have amazing local support.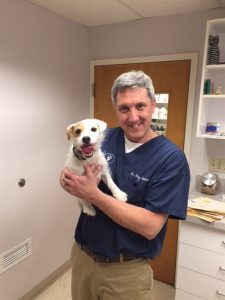 It certainly starts with our talented and compassionate vet Dr. Ray Reiners, who certainly deserves sainthood for the amount of JG dogs he takes care of in a year; and sometimes I think he sees more of JG mom than he does his own family. Someone just the other day asked me how often we go to the vet? I'm embarrassed to say I think they often see me three times a week! Surgeries on Thursdays; we always seem to have at least one dog on the operating table being helped by Dr. Ray's talented surgical skills. But I would be amiss if I didn't mention the entire staff, the three other talented vets, all of the vet techs (who do dentals, blood work, assist the vets and much more), the support techies, and especially the gals at the front desk who do so much more than just answer phones. It is certainly family, and we couldn't do without them, but they constantly amaze us with their patience; always seemingly happy to hear my voice! Oh it's just JG mom again! I'm still not sure how they keep all the records straight! But for sure all of the staff there take great pleasure and pride in happy endings because South Street vet is a big part of what we do.
A big shout out goes to our local Camp Wagalot, whose owner Jen has done more for our rescue dogs than probably anyone I know. Always there in an emergency to board when we have no room, to evaluate, to just love and nurture; JG would not be able to take in the numbers we do without her support. Her staff is well trained and experienced, love the rescues as their own, and certainly would be best defined by the word dedication.
We use many transport groups, JG mom does an enormous amount of driving as well and the JG Subaru put on 27,000 miles this year alone ferrying dogs to and from the rescue and sometimes to their forever homes. Several very dedicated volunteers who are always there when I ask for help, no matter the situation, Daniela, Rhonda, and Dede; none of these people know what the word no means. There are many others, too many to mention, but I thank all of them as well. Rescue can also not forget the marvelous not-for-profit organization called Pilots and Paws. Many a Jack Russell from various states has made it to safety with their help, and the dedication these pilots display is truly amazing. What a wonderful group of men and women who love to fly and help dogs in need.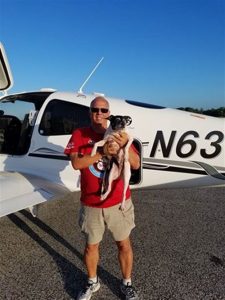 There are many rescue partners such as Almost Home Rescue, MAJR, Russell Rescue, and the Trish Trans rescue network who have helped us pull from shelters, an integral part of saving a dog's life, then transported and coordinated saving a Jack in need. The word teamwork is truly integral to anything that any rescue does. We all work hard on behalf of a dog in need, but as a group we combine our forces to be that much stronger.
But I think most of all I cannot forget our donors, our supporters who always seem to be there to help us financially and to show their concern and care in so many different ways. Jacks Galore would be nowhere without all of you, we would not be able to buy food and pay for vet bills, or conduct fundraisers if it weren't for the enthusiastic team of people who love this breed as much as we do, and believe in our mission.
So it's been quite a year, the numbers are staggering, and every year we see it increase exponentially. If I could make a wish it would be to ask that some day I wouldn't have dozens of emails in my inbox asking to take in another JRT. I would wish that so many of us need not share a bazillion Facebook postings of little four-legged creatures with time running out. I would wish that every dog that needs to come in can be helped, and that I didn't have to say no to so many. I look forward to 2017, I look forward to working with all of the people who are such a big part of rescue and who make the impossible happen. I look forward to continuing the friendships that have been formed over the years, the meaningful conversations, and the heartaches shared, and the many little Jack Russells that will come through our doors that go on to amazing forever homes. I look forward to making a difference in just one dog's life.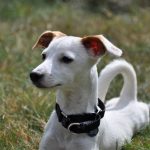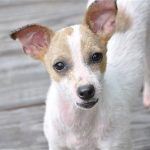 So finally, perhaps, the most important thank you should go out to all of you who have adopted from us, to all of you who have stepped up to adopt a secondhand dog from any rescue and bring that soul in that needed to be saved. For those of you who look beyond the crooked ear, the Queen Anne legs, the missing teeth, the overweight body, the quirks, the mutts, you are the heroes of rescue, and because of you 2017 will be another great year! We welcome it with our arms open, our hearts willing and able.  Hello 2017, bring it on!